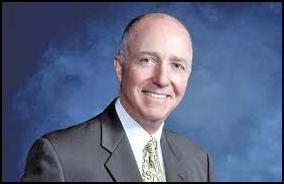 Boyd Flinders, MD, board certified orthopedic surgeon, received his medical degree from USC Keck School of Medicine, where he also completed his internship and orthopedic surgery residency. As Clinical Assistant Professor of Orthopedic Surgery at USC, Dr. Flinders is knowledgeable of the latest in orthopedics, including sophisticated spinal surgery.
Dr. Flinders is a Qualified Medical Examiner (QME), a Fellow of the American Academy of Orthopaedic Surgeons (FAAOS), a Preferred Provider of Industry Health Plan and on the Board of Directors for the Burbank Chamber of Commerce.
As an orthopedic surgeon, Dr. Flinders is dedicated to providing the finest quality care for his patients in a warm, supportive and friendly environment. He respects the diverse needs of his patients and makes every effort to ensure they are addressed. Dr. Flinders is the Orthopedic Department Chairman, and a member of the Providence Saint Joseph Medical Staff for the past 25 years, providing care in orthopedic surgery.