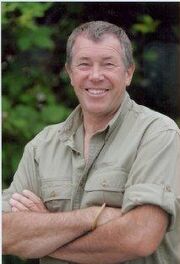 Jules Sylvester (born November 13, 1950) is a snake wrangler (aka Zoologist) who works in film and television. He was born in England and raised in Kenya where he was first introduced to snake catching at age 16. He served in the Rhodesian Light Infantry during the Rhodesian Bush War from 1973-1974. He has appeared in numerous television shows including a series of appearances on The Tonight Show with Jay Leno and his own 2002 series Wild Adventures. He handled the snakes in the film Snakes on a Plane (2006). He was also a guest on The Bernie Mac Show (2001-06). He has also made an interview appearance on Spike TV's 1000 Ways to Die dealing with animal-related deaths. In 2006, he claimed that after 40 years of snake handling he had never been bitten.
In 2012, Jules appeared in Animal Movers in Episode-2: "The Tortoise and the Hare-Raising Cobra." He transported Cobras to Florida.
Community content is available under
CC-BY-SA
unless otherwise noted.