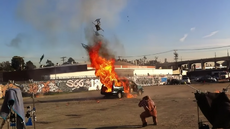 "Weld Done", Way to Die #406, is the first death featured in "Today's Special: Death", which aired on August 1, 2011.
Plot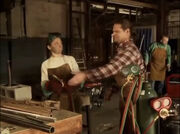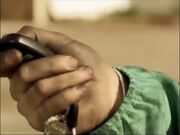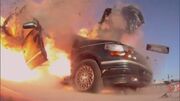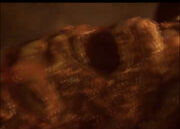 Carly (Natalia Fedner) lies about her welding experience so she can get a job. When her boss Gus (Brian Graham) discovers she has lied, he fires Carly. To prove her welding ability, she welds Gus' car door shut and runs to her van. But she accidentally places her welding gear with the nozzle opened, filling the van with flammable gas. When she unlocks the van, the electric car battery causes a spark which ignites the gas inside the van and explodes on her. Carly dies after she was killed from fatal burns, and the remote sets fires on her van. Her corpse was that her face was charred and her mouth open.
"Gus, understandably, blew his top. Carly, inexplicably, blew hers as well."
Cast and Interviewees
Gard Hollinger - Welder
Gary Kauffman - Engineer
Brian Graham - Gus
Natalia Fedner - Carly (intended victim)
Alternative Description
Description as seen on Spike TV's website
"A female welder welds her boss' car permanently shut after being fired, but her remote car door opener causes a fatal explosion"
Trivia
Also called "All's Hell That Ends Weld" on the Spike TV website.
The corpse at the end was the same in Dia De Los Morons, but mirrored.
This death is very similar to Withdrawn as both victims die due to a car remote, something explodes, and finally kills them.
Segment Nicknames
All's Hell That Ends Weld (Spike TV)
Foreign names
Bien Soldada (Well Weld / Very Weld) - Latin American dub
Buen Trabajo (Good Work / Good Job) - Spanish dub
Probetag mit Todesfolge (Trial day with death) - German dub
soldada e explodida (welded and blown) - Brazilian dub